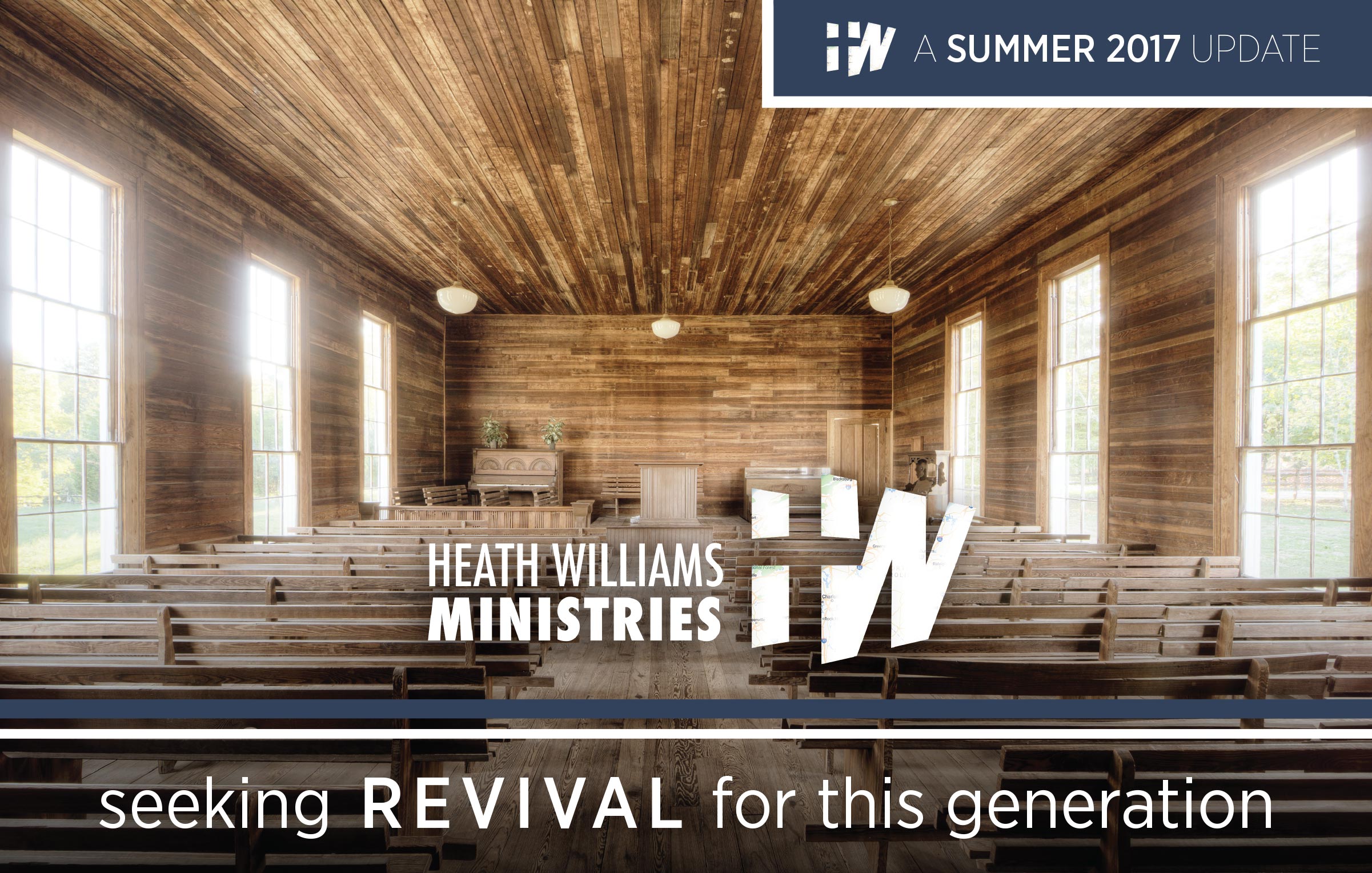 As summer comes to an end, life switches gears for many of us as schools starts, vacations end, and our churches have scheduled revivals desiring to see God move. It is our prayer this Fall that the final few months of 2017 will be the best yet for you, your family, and your church.
As I reflect on this past summer, I can't help but rehearse the words of the gospel song "God's Been Good" over and over in my heart. From camp meetings and summer revivals, to our annual youth camps, God was more than good to us. Souls were saved, hearts were stirred, and Jesus was exalted!
On a more personal note, many of you have been praying for our growing family as we found out we were expecting a little baby girl. On August 23 at 7:45 PM, we met our sweet baby Emarie! She is so beautiful and healthy. We are so overwhelmed with God's goodness and love! We can't wait for each of you to meet her throughout the next several months of meetings.
Looking forward to this Fall, there are many exciting things to help us pray about. Allow us to highlight just a few.
First and always foremost is that we would be sensitive to seek and walk in God's will for our family and ministry. Second, is the Amity Hills Youth Rally on Saturday, October 14th. We would love for your church to join us! Lastly, we have a schedule of revival meetings included with this letter that we desire you to pray for and join if you can as we desperately need God in these times of uncertainly in our country and world.
We are so thankful for your friendship and partnership as together we share the good news of the Gospel and the promises of God's precious Word! We love you and are praying for you, your family, and church.
In His service,
Heath and Shayne Williams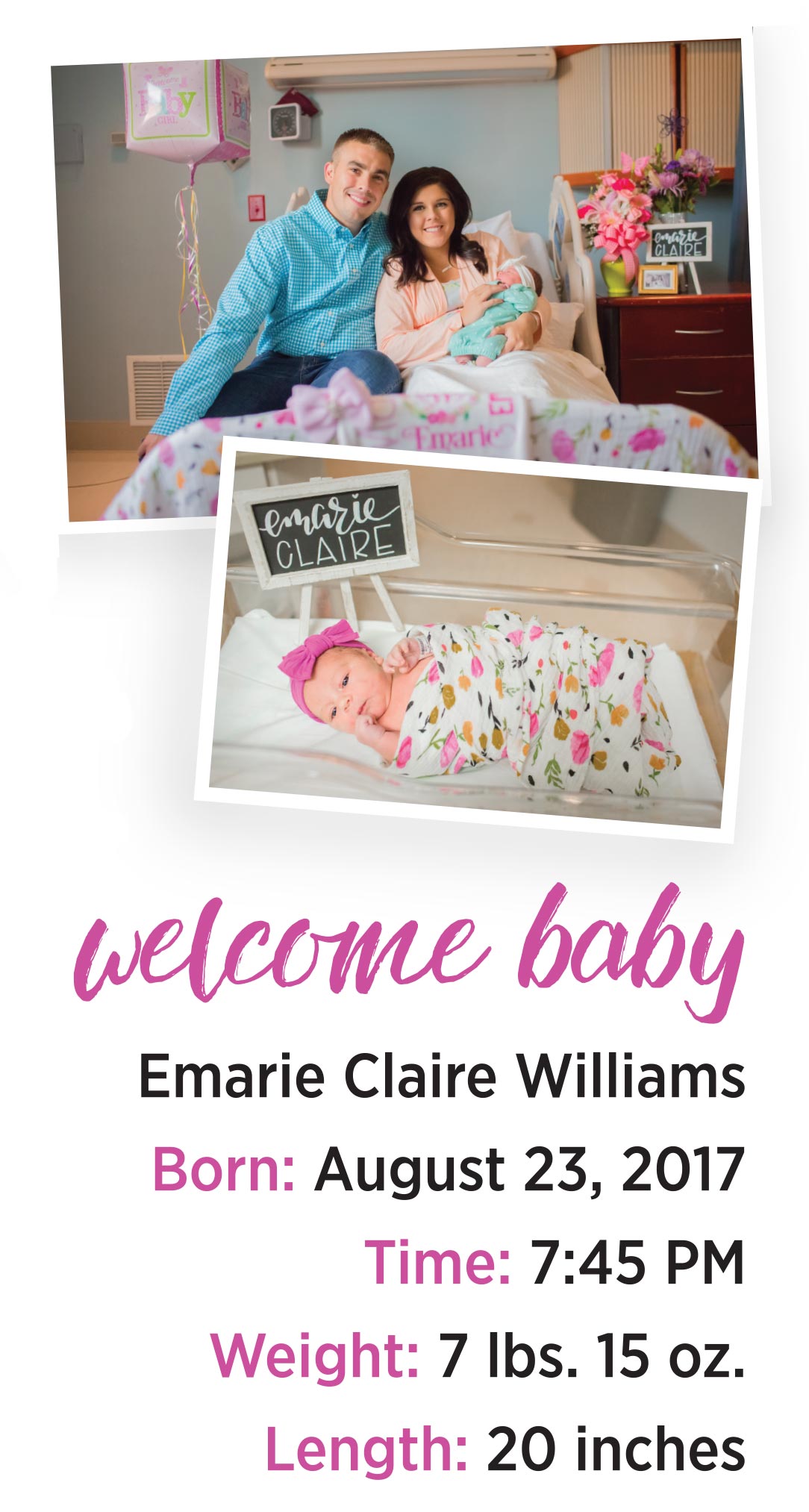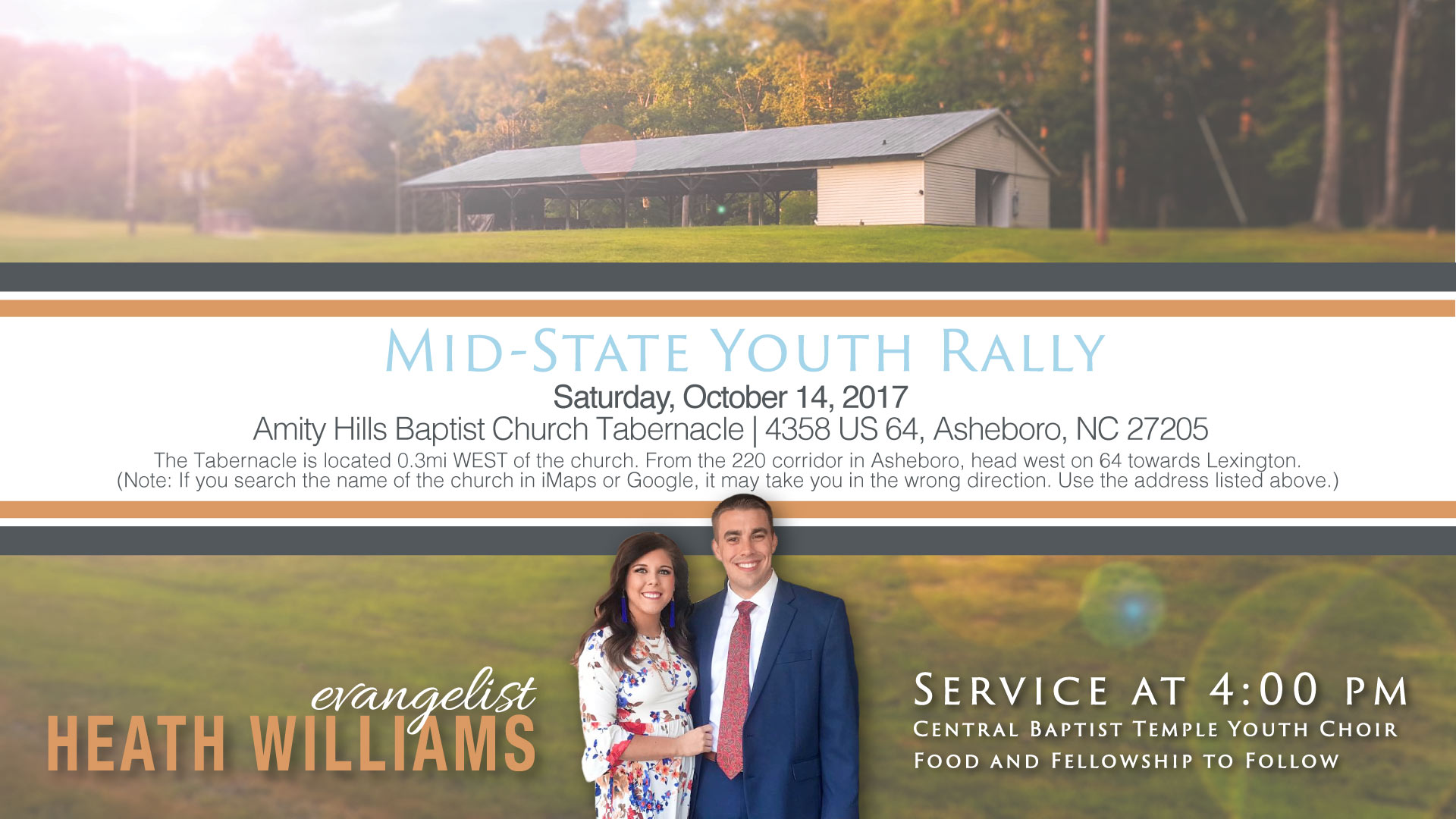 Mid-State Youth Rally
Saturday, October 14, 2017 – 4:00 PM

Amity Hills Baptist Church Tabernacle
4358 US 64, Asheboro, NC 27205
The Tabernacle is located 0.3mi west of the church. From the 220 corridor in Asheboro, head west on 64 towards Lexington. (Note: If you search the name of the church in iMaps or Google, it may take you in the wrong direction. Use the address listed above.)
As much as we have a desire to reach this generation, we understand that it begins and is only accomplished through the power of prayer. Through this, we have the opportunity to share our burdens and are asking you to join with us as we seek the Lord to do mighty things in this day.  By signing up, we will stay in contact with you regularly to keep you updated on how to pray best about the needs that are present in the ministry. Thank you for your involvement in the most important aspect, prayer.
Get the Newsletter in Your Inbox