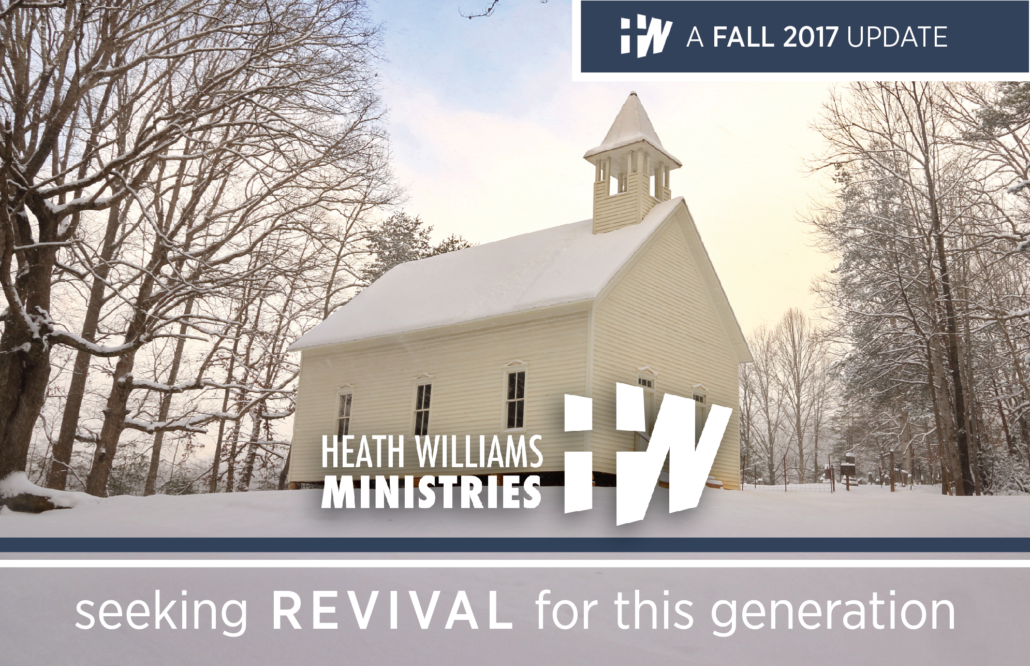 'Tis the season! This year has truly flown by, and Christmas has snuck up on us. What an exciting and special time of year as we celebrate our Savior's birth. Had He not been born of a virgin, then He certainly couldn't have died as our Savior! May we be one of the first to wish you a very Merry Christmas and Happy New Year. We love you and hope your holiday season is full of fun and memories spent with family and friends!
The past three months have been filled with blessings from our Lord. We preached 65 times in revivals, youth rallies, and other various style meetings. Also, as we look back over the entire year, we preached 171 times, as well as served in 50 other services such as tent meetings and our youth camps. We saw many people profess Christ, as well as many saints get help from God. We praise the Lord for all He accomplished and has done! We are humbled and honored at the privilege to serve such a Holy God as unworthy as we are!
As we rejoice over the past year, we are also very excited about the coming year. Lord willing, we have one of our busiest starts to a year yet in 2018. The world has never been more desperate in their need to hear Jesus saves, and we certainly want to be faithful to the call of evangelism that God has placed on our lives. Please remember us in your daily prayers that God's blessed Holy Spirit would rest upon us, and many folks' lives would be eternally impacted. We know our inability and desperate need of God's touch. Our only hope is revival and it will take each of us laboring together in prayer for such a moving of the Lord.
Please allow us to take a minute to brag on the Lord! Over the course of the last few months, God has answered a BIG prayer for our family in providing a 5th wheel and dually truck to travel in throughout the year as we minister. As our schedule has grown to longer weeks away from home, as well as further from home, we knew the need was there. We are beyond thankful for how God connected us with some wonderful Christian salesmen that truly gave us a heaven sent deal. Your help each month has allowed us to reach people in our calling, evangelism, while keeping our family together on the road, through the fifth wheel. We are thankful beyond words for both the faithfulness of God and the generosity of God's people!
With a growing family and ministry, the Lord has opened many wonderful doors to make a difference for the glory of God. Such a task cannot be completed without a team. As a friend of this ministry, we ask that you prayerfully consider an end of the year donation, or a monthly partnership in 2018, that will not only be a help to you through tax deductions, but will also help us invest in those that need the Lord, as well as christians and preachers that need encouragement. We truly count you as friends, and are praying daily for you. Shayne and I love you and hope this coming year is the best yet! If we can ever do anything for you, please let us know! May God bless you, and we, along with our baby Emarie, hope to see you soon in our ministry travels.
Your friends,
Heath and Shayne Williams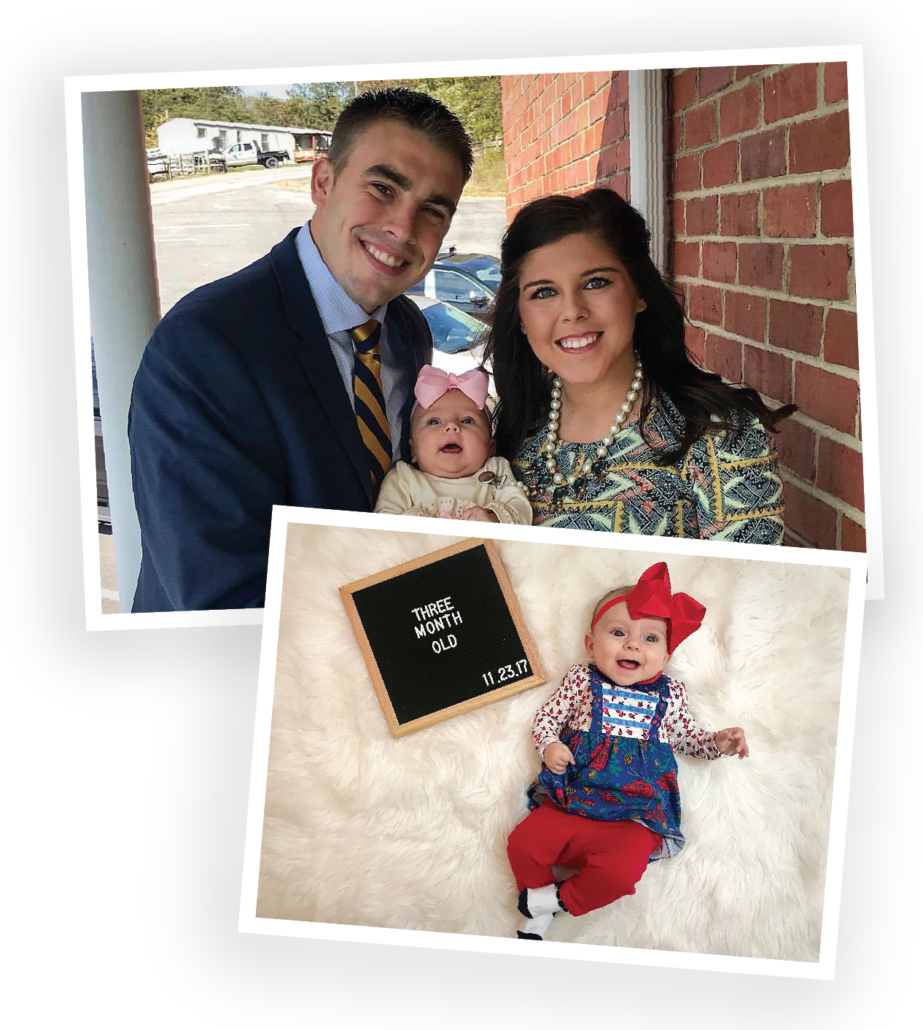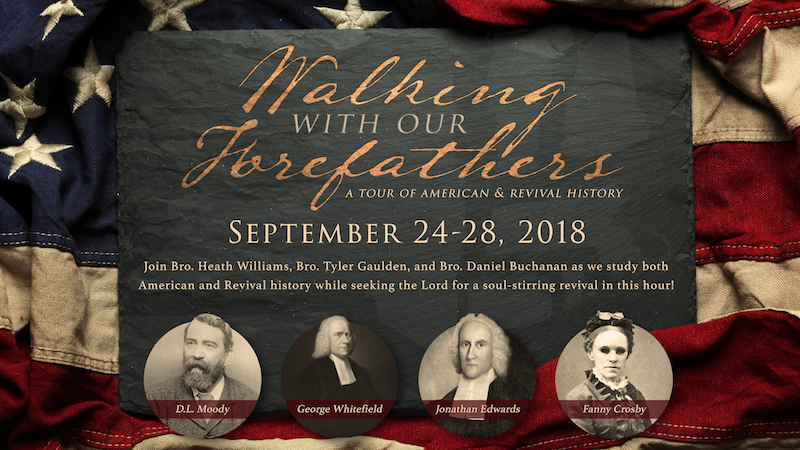 Walking With Our Forefathers
Monday, September 24 –
Friday, September 28, 2018
America is at a crossroads as a Nation and God's people as a church. We need God as much as ever before. The past reminds of a God who if He did it before can still do it now! Join Bro. Heath Williams, Bro. Tyler Gaulden, and Bro. Daniel Buchanan as we study both American and revival history while seeking the Lord for a soul stirring revival in this hour!
2019 Israel Tour
Tuesday, January 22 –
Friday, February 1, 2019
We have worked with Templeton Tours to have the best, affordable trip possible & we are certain we have done that! While the official price won't be released until Feb. 2018 (due to airline scheduling), the trip will be under $4,000, which is the most affordable of the previous tours. If you desire to go, it is crucial that you submit your $250 deposit as soon as possible as there will be limited seating!
As much as we have a desire to reach this generation, we understand that it begins and is only accomplished through the power of prayer. Through this, we have the opportunity to share our burdens and are asking you to join with us as we seek the Lord to do mighty things in this day.  By signing up, we will stay in contact with you regularly to keep you updated on how to pray best about the needs that are present in the ministry. Thank you for your involvement in the most important aspect, prayer.
Get the Newsletter in Your Inbox